Personalised direct mail is a great way to remind existing customers how wonderful your products and services are, and to introduce prospective customers to the fantastic things you do.
There are loads of different ways you can use Stannp.com's platform to gain business from both existing customers and prospects. We know that creating a campaign from scratch can sometimes be a daunting prospect, so here are 14 great ideas and tips from the Stannp team to get you started!
1) An Audience Of One
Why not encourage your customers to stay loyal by offering them exclusivity? It might be a personalised code giving early access to a new service, an invite to an exclusive event, or a 'members only' offer; something that makes the recipient feel like they're being rewarded for purchasing from you.
Building customer loyalty is great for your business; it costs at least five times as much to gain a new customer rather than retain an old one1. A 5% increase in customer retention rates increases profits by at least 25%2.
2) I Know What You Did Last Summer
Sending your customers a card on their birthday is a nice idea; but how about providing a stand out experience of your brand by sending them a personalised postcard on the anniversary of their first purchase?
It might be a special offer based on their buying habits, a photo of the item they first purchased, or even a simple 'thank you for being a customer' message to communicate that they are valued. Whatever you send it's a great way to stand out from your competitors and help build customer loyalty.
3) Print One, PURL One
What better way to excite interest and prompt action than by sending your customer to their own personalised URL, (known as a PURL), printed on a personalised card?
Your prospect Suzie Smith receives a personalised postcard in the post, saying "Dear Suzie, please visit www.suziesmith.companyname.com, we've got a great offer waiting just for you."
Not only are you able to provide Suzie (and all the other customers in the campaign) with a great personalised page with content bespoke to her that she will value, you can track page visits, see exactly who has and has not visited the page, when each recipient responds etc…
4) If You Like It, Put A Ring On It
Do you have a group of valued customers you wish there were more of? Perhaps your top spending or most regular customers, customers that purchase a specific product or service, or customers in a particular geography?
Provide Stannp with address data for the group of customers you would like to replicate, and our postcode search service can identify a 'ring' of similar prospects to target with a great introductory offer to encourage them to try your service too.
5) Q? R!
You want to make it as easy as possible for your recipients to act on your mailing. Having a clear, precise and concise call to action is of course a key part of that, but you might also like to consider adding a QR (Quick Response) code to make it even easier for them to do what you want them to do.
QR codes are easy to generate (there are multiple QR code generators online) and allow any smartphone user to be taken directly to the content or action of your choice – if it can be hosted online, it can be QR'd!
Great examples of QR code use include opening a specific web page, dialling a phone number, downloading a voucher, signing up for a newsletter, downloading an app, registering for an event, viewing a video.
One of the great things about a QR code is that it eliminates any URL mistyping; particularly useful if you have a long URL 'chain' that you want your campaign recipients to visit.
Why not take your campaign up another level and combine PURL's with QR's for a completely personalised, easy access Direct Mail campaign?
6) Suit You Sir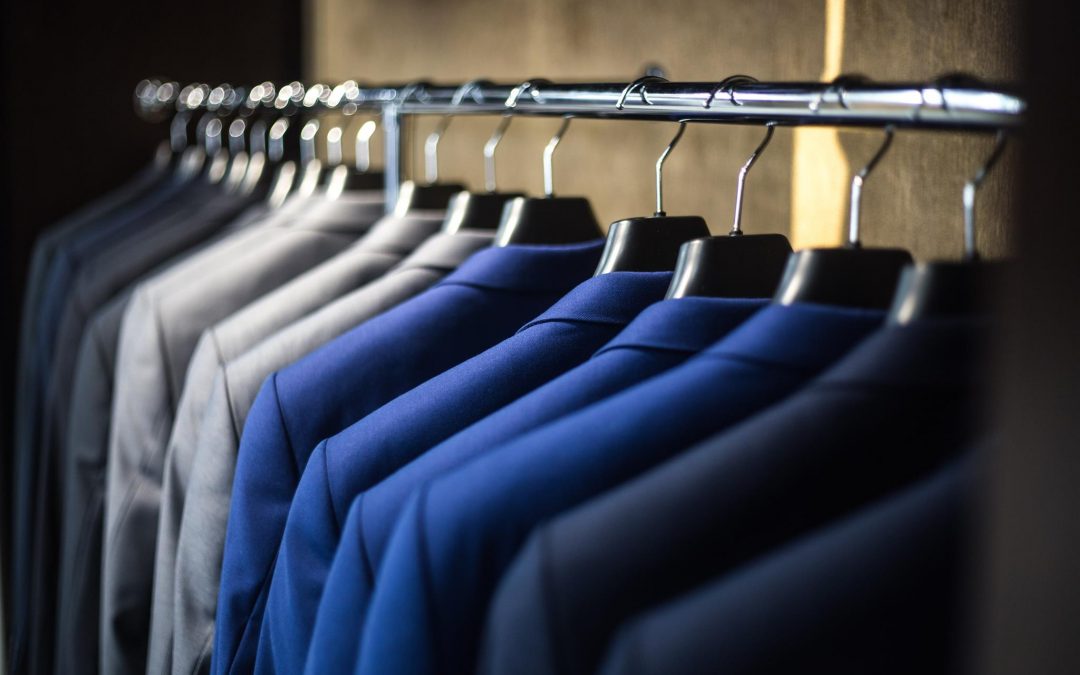 If you're a switched-on marketer (you're reading this, so we think you probably are!) you will already be looking at how to reach your customers and prospects in ways that suit them, making it as easy as possible for them to respond.
Interestingly, Direct Mail has been shown to appeal across all age groups; 80% of people7 say they can recall seeing mail sent to them in the last 4 weeks and 70% of respondents7 said that mail makes them feel more valued.
Depending on your products or services, you may find that a significant proportion of your market is 'digitally disenfranchised'. For example, according to Kantar TGI research, 58% of those over 65 and 46.6% of those in socio-economic group E have not used the internet in the past year. Direct Mail can help you to reach this digitally unreachable demographic.
Alternatively, your ideal customer might be a 'digital native', part of the Millennials or Generation Z. Royal Mail research8 shows that not only are recipients in these age groups the most likely to open any mail they receive; they are more likely to have an emotional reaction to their mail and they find printed material more trustworthy than internet content.
However, they are also most likely to want to respond to the mailing online, so if this is your target market make sure you include a website or QR code in your call to action. Alternatively, if your target audience is over 55, their preferred response method is likely to be by phone8, so include a prominent phone number for recipients to call.
7) Shake It Up, Shake It Up

As you would expect here at Stannp we love Direct Mail, in fact we love it almost as much as we love our morning coffee!
Whilst we passionately believe in the power of direct mail and its fantastic effectiveness and ROI, even we wouldn't suggest that direct mail should be your only marketing channel.
Research suggest that a multi-channel approach is significantly more effective than any single channel alone; adding Direct Mail to your marketing mix has been shown3 to give a 12% increase in ROI, and marketers integrating content and branding across all their channels are more than twice as likely4 to report higher marketing effectiveness vs those with less integration.
8) Pull The Trigger
One great way to make effective use of your Direct Mail channel is to use our trigger date function. Rather than sending to a whole recipient group at the same time, this function allows you to trigger specific recipients within the group based on a date field in your data, for example "3 days before anniversary of registration", "1 day after sign up" etc.
Many Stannp customers combine triggers with our API functionality, to 'drip feed' new customers that register on your website into your recipient group, which in turn populates pre-made mailing campaigns with personalised data.
For example, you might have several campaigns all triggering off the same recipient group, the first sending a welcome letter when a new recipient joins the group, the second sending an offer postcard 3 months after they join, and a third triggering a greetings card on their birthday.
9) The Good, The Bad & The Ugly
Direct Mail is highly targetable and can be as personalised as you want it to be, making it the perfect medium for segmenting your customers and prospects and running multiple, smaller, tailored campaigns delivering different offers and content.
Depending on your business model you might segment by demographics (age, gender, income, social grade), geography, spend, frequency of purchase, or psychographics such as personality traits, beliefs, values, attitudes, interests, and lifestyle.
Once you've selected your segments, the key to an effective campaign is in tailoring your creative content and call to action to make sure it resonates with the recipients in that segment. It's worth spending time to think carefully about each group; what do they like? How do they behave? What do they want (from your company)? What offers have worked well with this group before? Once you have a clear idea of who you are sending to you can design a creative piece that appeals to their tastes and a call to action that resonates with their needs.
10) Year Of The Cart
If your company runs a website that includes ecommerce (online shopping) you will probably already know that shopping cart abandonment rates are high. According to the latest research5, the average online shopping cart abandonment rate is a whopping 69.57%; over half of your potential customers are going to leave your site having selected product(s) but not completed their purchase.
Putting aside for a moment the question of why people abandon carts (there are numerous pieces of research out there into this topic, and a wide range of reasons cited), wouldn't it be great to have a mechanism to reach out to those potential customers and encourage them to come back and buy?
Integrating your e-commerce solution with your Stannp.com account allows you to do exactly that. Use our API calls to pass address details and product images into a postcard template of your own design, and just 2 days later your prospective customer will have a postcard in their hand with an image of the product(s) they abandoned, prompting them to re-visit your site.
We have pre-built integrations for Magento 1, Magento 2, PrestaShop and WooCommerce. Using a different platform? Try our Zapier integration, allowing you to Connect your Stannp account to 1,000's of other services and automate tasks with no coding.
11) The Green Mile
Are Environmental credentials important to your business? Direct Mail is one of the most environmentally friendly marketing channels you can find.
For example, did you realise that European forests have been growing by an area equivalent to 1,500 football pitches a day, every day for over 10 years? Paper is one of the few truly sustainable products.
The "Go Green, Go Paperless" message ignores the sustainable nature of print on paper, which both comes from a renewable resource and is one of the most recycled and recyclable commodities. It also ignores the environmental impact of the ICT products and services used to generate electronic campaigns (plastics, rare metal extraction, fossil fuel energy generation, waste electronic equipment to landfill, etc..).
In truth, both electronic and paper communications (and everything else!) have environmental impacts; whatever form of communication we are using as responsible marketers we should look for ways to reduce our impact.
Here at Stannp all of our paper and card stocks are FSC certified and manufactured from sustainable managed forest plantations, with PEFC Chain of Custody certified pulp. They are also fully recyclable and biodegradable.
The dry toners we use in our printing process are non-toxic, non-hazardous, low emission, and designed to be readily recycled using standard de-inking processes. We also return our used toner cartridges for reuse, and recycle any waste products (paper offcuts, cardboard containers, waste toner etc.) from our production processes.
If sustainability and environmental performance are important to your business don't forget to include sustainable, renewable direct mail in your marketing mix.
12) All Quiet On The Western Front?
Not seeing much response from your prospect marketing campaigns?
Don't forget the 3-7-27 rule. Research by various bodies6 suggests you need to get your message in front of a cold contact approximately three times for a person to recall seeing your content at all, seven times for them to remember your brand, and about 27 times to develop trust in your brand.
You might argue about the specific numbers, but the principle broadly holds true; don't give up if your campaign doesn't initially give you the desired results. Depending on your particular services or products you may need to reach the same prospect multiple times before they respond to your offer.
The Stannp team are here to help too, your Account Manager is an experienced Direct Mail professional and will be able to advise you on mail formats, effective calls to action and other tips to make your campaign more effective.
You can find contact details for your Account Manager on your Stannp dashboard or get help directly from our customer services team through the webchat function on our website.
13) Remember Remember The 5th Of November…
Customising your Direct Mail campaigns to a current or upcoming theme, event or season is a great way to boost sales from your current customers or generate a response from prospects, especially if you have a product or service offer that fits well with the theme.
Depending on your market, relevant themes might include:
Calendar periods; Christmas, Easter, January Sale
Seasonality; Spring cleaning, Summer holidays
Specific dates; Bank Holidays, Black Friday, Bonfire Night
Events specific to your business; opening new premises, product or service launches, anniversary events, awards and accreditations.
14) Back In Black
There's nothing better than repeat business. Increasing customer retention by 5% can increase profits by at least 25%2, while acquiring a new customer can cost five times as much9 as retaining an existing customer.
Fortunately, Stannp Direct Mail is absolutely brilliant for sending timely reminders for subscriptions, renewals and other regular repeating products and services.
There are great examples of these type of products across all sorts of sectors, from website memberships to insurance renewals, product warranty renewals, gyms and fitness clubs, MOT and vehicle service reminders, and appointment reminders.
Don't forget to include 'a refer a friend' offer too, great for turning happy customers into salespeople for your business!
We hope these ideas have inspired you to try something new with your next campaign. Don't forget your friendly Stannp team are here to help; contact your Account Manager through your Stannp dashboard, or get help from our customer services team through the webchat function on our website, by emailing contact@stannp.com, or calling 01271 344507.
We hope you've found this guide useful. Don't forget, for more useful hints tips and info find us on Twitter, Facebook and LinkedIn, and speak to your account manager.
Harvard Business Review, Oct. 2014
Frederick Reichheld, Bain & Company, Oct. 2014
Royal Mail MarketReach, The Private Life of Mail 2015
Heinz Marketing, Multichannel Marketing Effectiveness Report 2018
Baymard Institute, Cart Abandonment Rate Report, Mar. 2019
Forbes Communications Council, Sept. 2018
Royal Mail MarketReach, The Value of Mail in Uncertain Times, Aug. 2017
Royal Mail MarketReach, The Life Stages of Mail, Jun. 2016
Huify, The Importance of Customer Lifetime Value, Feb. 2018